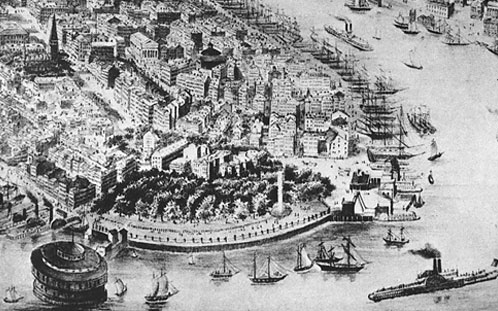 Manhattan: Battery Park/
Castle Clinton National Monument in Battery Park
Four forts were built to defend New York Harbor in anticipation of war with the British. The Southwest Battery was built on this spot, which was then on a small rocky island off the southern tip of Manhattan. Landfill later connected the fort to Manhattan. The structure was renamed for Mayor (later Governor) DeWitt Clinton in 1817.
Posted April 29, 2013 by gstavrou